Buying a house for the first time can be overwhelming. There's a lot to think about. However, you can have a more positive experience by following these time-tested tips for first time home buyers. These advice will help you find a home that's right for you.
1) Workout your budget to see how much you can afford

Know exactly what you can comfortably afford before you start seriously looking for a home. Overextending your budget on a home can have serious consequences later on. Generally, you only want to spend a third of your income on housing. By doing this you will have more room for other expenses that come with owning a home. This will make a big difference in your personal finances down the road.
2) Find out if it is more benefiting to build or buy a home

For some individuals, it's better to just buy a home that's already built. For others, it can be more beneficial to build their own home. It all depends on the your personal needs and the real estate market you are in. Building allows you more freedom to customize your home. In this case you will be need to purchase land that you would like to build your home on. However, it can be more stressful and expensive in some cases. It all depends on the expectations that you have of your home and the amount of work you want to put in.
3) Research different locations to see what suits you most

Where your home is located is extremely important.  Consider your lifestyle when making this decision. How far away is the home from shopping areas? How long is your commute from each location? What are the school districts like? These are just a few questions to think about when shopping around for a home.
4) Prioritizing and separate your needs from wants

Analyze the pros and cons of each type home. e.g. Townhouse, apartment, house and etc.  It can also help to make a list of your top priorities. Make two columns: wants and needs. How many bedrooms do you need? Is it essential that you have a large kitchen or this is just something you want? Keep these kind of things in mind when making your final decision.
5) Look into first time home buyer programs

Buying a home for the first time is generally overwhelming. Make it easier on yourself by checking out one of the many first-time home buyer programs available. These types of programs can provide you with valuable resources and support that is often extremely helpful.
6) Explore your mortgage options

Do your homework and get facts on different mortgage options. There are a number of different lengths, interest rates, and other factors to consider when selecting a mortgage. Call and consult with several banks to see what options are available to you. Most mortgage lenders have a substantial amount of information about their loans available on their website. Usually, this is a convenient source for information.
7) Get pre-approved for a home loan

If you can, get pre-approved for a home loan. A number of companies and lenders offer this service. Having a loan secured before you choose your home will save you stress later on. It will also make it easier to know what you can afford to buy.
8) Find a good real estate agent

A knowledgeable real estate agent is extremely valuable when searching for a home. An agent will do a lot of the legwork for you, especially in terms of finding homes within your budget and needs. In addition, good realtors have access to centralized listings such as the IDX/MLS and will be able to show you excellent condos, townhouses and houses for sale that you may not have found otherwise.
9) Get a professional home inspection

It's absolutely crucial to have a qualified home inspector to conduct a formal home inspection. Do this before the deal officially goes through. This protects you from buying a home that may have damages, mold, or a number of other issues.
10) Ensure all agreements are in writing and understand the documents before signing
A deal is only as good as the paper it's written on, so be sure to get everything in writing throughout the process. Moreover, be sure that you fully understand every document that you sign. If necessary, hire a lawyer to carefully read and explain all documents.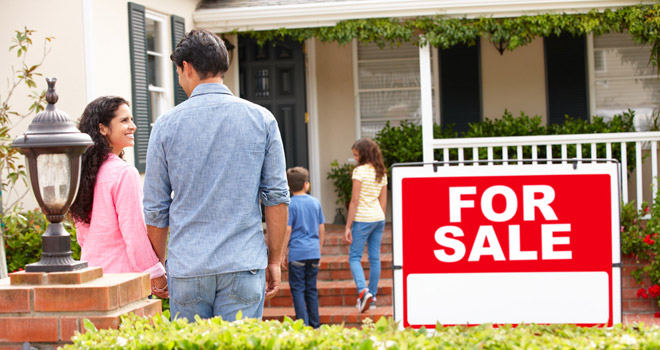 Buying a home is a complex process. There are a number of steps involved and there are a lot of factors that need to be carefully considered. You can make it a more positive experience by applying these tips and being a smart home buyer.
Watch this video to get more tips for first time home buyers
If you have any additional tips please feel free to leave them in the comment section below.
Good luck and happy home buying!